Core Business
We deliver medically focused marketing consulting services and digital tools to help your business grow, improve your efficiency and improve the quality of the experience patients have when interacting with your business online.
Our Vision
MedForward aims to deliver the best possible results to our clients and, by doing so, become the leading provider of premier medical marketing consulting services and digital marketing tools in the United States.
Our Mission
Our mission is to continuously improve our clients online presence and online patient experience.
MedForward Values
The pillars of MedForward's success and our philosophy are that we:
Deliver the highest quality online products that perform reliably and are easy to interact with.
Focus on exceptional customer experience, working to gain trust, confidence, and goodwill at all times.
Treat our employees fairly and make MedForward a great place to work.
Develop new products based on demand observed from our customers and research.
Embrace collaboration, treat others with respect, and communicate effectively and honestly.
What sets us apart
What makes MedForward different from other companies?
MedForward delivers quality services that give your business the results you are looking for.
MedForward offers specialized software-as-a-service products designed specifically for healthcare applications.
MedForward offers superior customer service.
MedForward focuses on details that others may overlook.
More About Our Products
Along with our fully customized website designs, we offer the choice between the power and flexibility of the WordPress website management tool or our own company-created MedForward Pages software, a content management and hosting suite designed as an elegant, user-friendly way to improve the effectiveness of your website.

MedForward also offers a specialized secure online form solution for physicians and businesses needing to accept sensitive patient health information online through their website.
HIPAA Compliance
At MedForward, we understand that your security, and the security of your patients, is paramount. All MedForward software products are secure, with security protocols meeting or exceeding HIPAA requirements, when patient information is transmitted. MedForward Pages guarantees 99.9% uptime, and MedForward, Inc. remains committed to ensuring that we remain at the forefront of internet and communications software design.
MedForward was founded with the purpose of helping medical businesses, including private practicing physicians, hospitals, and medical companies grow their businesses. Our team members work to establish and communicate the integrity, reputation, and professionalism of healthcare providers. Expertise in the medical field, commitment to client success, and attention to detail are critical to accomplishing this goal.
About Our Offices & CEO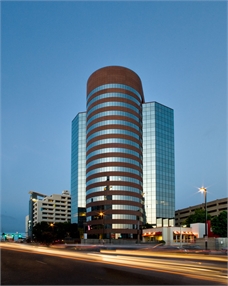 MedForward, Inc's offices are based in Nashville, TN. The company was founded in 2007 and is privately-held. Michael Weiss, MBA, the CEO and co-founder of MedForward, brings years of experience to MedForward. He holds an Engineering Degree in Computer Science from Columbia University and a Master of Business Administration Degree from the University of Maryland Robert H. Smith School of Business. Michael has over 18 years of experience in medical website design and his rich background enables him to lead his clients to success.

Our approach is to adhere to your business goals and build solutions that deliver results. Contact us so we can prepare a proposal for you, or follow us on Twitter, Facebook, LinkedIn, or Google+.