Search Engine Marketing (SEM)
The pay-per-click model works in conjunction with search engine optimization to bring in new patients.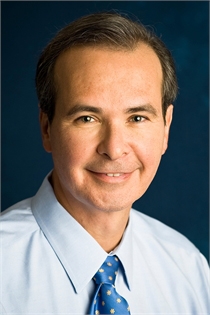 "Our Google Ad Campaign is a strong source of new patients for our practice. We find this type of advertising to be more cost effective than other channels."
—Robert Weiss, MD
Director, Maryland Laser Skin & Vein Inst.
MedForward Client since 2007
Certified by Google
You will work with a MedForward Consultant certified by Google. MedForward's expert team helps you target your core demographics and bring otherwise hard-to-reach visitors to your website.
How it works
Your advertisement appears on internet searches made by potential new patients. On Google searches, advertisements appear in the right column and occasionally in the shaded box on top of organic listings. These ads are specific to a keyword and direct a user to a specific part of the website.

The online advertising campaign is more effective than radio, TV, phone book, or print advertising because it targets only the web users in a pre-defined nearby geographic area who are actively searching for terms related to your practice. Unlike radio, TV, or print advertisements, you don't pay based on the number of impressions or the cost of distribution. You only pay for visitors that click on your ad and reach your website.


How much for each click
The price for each click is based on the competitiveness of the search term. In many cities, there is very high competition for popular terms. This means that your advertisement won't appear for every user that searches for one of the keywords, depending on an algorithm that detects how much money you have spent (how many clicks you have received) relative to a monthly budget that you decide on in advance.


Protecting your investment from click fraud
Google & Microsoft have advanced tools in place to detect and prevent campaign fraud, so that competitors cannot repeatedly click on your advertisement to reduce the effectiveness of your ad campaign. If detected, Google & Microsoft will refund your campaign budget so you achieve a high return on investment for your marketing budget without worry.
The MedForward Medical Marketing Package
The MedForward Medical Marketing Package includes:

Construction and management of pay-per-click advertising campaigns. We will manage your sponsored ads on Google, Yahoo and Bing, ensuring that you are targeting the correct geographical regions and using the best combinations of keywords to maximize the traffic to your website.
Registration in online directories. We will register your site in all appropriate paid directories to increase its page ranking and traffic flow to your website.
Phone tracking to calculate how much you're paying for each lead to ensure you get the most business for your money.
Several consultations with one of MedForward's certified Google Ad specialists to get the most out of your campaign.