Get Your Quote Today
Free Demo, Consultation, and Quote
Call:
(888) 562-5914
Email:
sales

@

medforward.com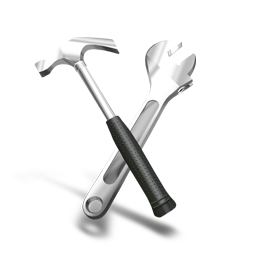 Are you a web developer?
Submit your form to
sales

@

medforward.com
for an immediate quote for your client. MedForward, Inc. will not contact your client. Reseller partnerships are available.
Add HIPAA compliant web forms to your website.
Patients spend over 20 minutes filling out paper forms in your office, which backs up your schedule and leads to typographical errors. Save time by allowing your patients to

fill out forms containing medical or other sensitive information

via your website before their appointment.



Contact Us

The MedForward
Forms
web application makes putting your patient forms online and complying with HIPAA extremely easy. Everything is digital, secure, and all in one place. No need for a complicated paper filing system; simply retrieve patient records by logging in and searching by name.
Learn More
Eliminate Wasted Office Time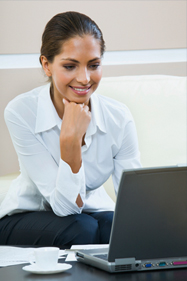 An increasing problem for medical offices is the time lost as patients fill out forms when they arrive at their scheduled appointment time.
Your office loses valuable staff time and revenue due to this unnecessary waste.
Filling out forms is easy.
Over 87% of patients are able to fill out forms online, regardless of age or computer background.1
Easily added to your website -- no software installations necessary.
Get Free Quote
1
2014 PEW Internet study of online users. (
http://pewinternet.org
)
Examples
Example Demonstration Forms
Customer Stories

Water's Edge Dermatology has multiple office locations throughout southern Florida. The program allows them to receive notifications filtered by which location the patient will attend.
Case #1: Client manages form submissions for multiple offices

Nutritional Weight and Wellness online forms save office time for each patient prior to their consultation.
Case #2: Client streamlines workflow

Horwitz Dermatology receives multiple different forms in an organized, central, back-end portal. This allows patients to fill out just the particular forms necessary for their appointments.
Case #3: Client improves efficiency
How it Works
Form creation: Your existing forms are converted to online format and integrated with your website. Patients can still fill out the old forms and bring them in. Works with any website or without a website.


Receive form submissions: You choose an email address to be notified each time a new form is received.


Print or file: Simply login to securely download the form. After it is downloaded, it can be stored in your medical record system or printed and filed in a paper record system.
Speak with Us
Features
Fully HIPAA Compliant (details)
Ink-style signature support.
Use your exact PDF form layout or dynamically generate a PDF form from your questions.
Easy to use form editor lets you build or change forms.
Business Associate Agreement signed.
SSL (TLS) encryption.
24/7 guaranteed up-time.
Customizable look and feel.
Runs on dedicated server with dedicated hardware firewall.
Runs in a world-class data center.
Separate SQL database and isolated web service.
HTML forms easy to fill out for users.
Easy to use form editor.
Seventeen question types supported.
Forms downloadable as PDF, HTML, or CSV export.
Audit log tracks all user activity.
Multi-page forms.
E-mail notifications.
Deployment walk through for your staff.
Multiple office location support.
Multiple user logins.
Responsive support available.
Tiered usage plans to fit your business.
File upload
SMS notification
API available
Why Us?
Proven HIPAA compliant & easy to use and get started
The solution exceeds HIPAA security & accounting guidelines and is remarkably easy to use and get started. Our solution is proven and used by both MedForward as well as other industry leading web companies which need to handle web forms with sensitive information.
Focused solution & responsive support team.
The web app is built to solve your specific challenge of easily taking web input while complying with specific regulations. Unlike generic form web applications that only offer SSL, which is not enough, MedForward forms offers what you need. It is backed by a highly competent team of consultants which can assist with your deployment, support requests, and related consulting services.
Flexible terms.
You pay month-to-month and are not required to make a commitment.
State-of-the-art data center.
The datacenter is a U.S. centrally located extremely secure, state-of-the-art, with redundant power systems, 24/7 security & surveillance, dedicated environment with a dedicated firewall. Each client receives a separate web host process & SQL database deployment.
Since 2007
MedForward was founded in 2007, is privately owned, and based in the United States. All code is written in house and not outsourced. We focus on provided outstanding customer service and superior quality in all of our work.
Free consultation, quote, and demonstration
There is a no obligation consultation & proposal, with an optional web demonstration.
CUSTOMER FEEDBACK ON MEDFORWARD FORMS
100%
customer satisfaction*
"It has helped people complete their applications online instead of driving to the office filling one out. It helps us be more accessible to our workers."
"It helps with the amount of time a patient is in the waiting room. More convenient for that patient and the staff."
"The ability for patients to go directly to our website and fill out electronic forms has helped our practice become more efficient and has helped our patients with taking away the stress of a busy waiting room and having to spend 15 minutes filling out their important medical information.
Our patient check-in process has improved our workflow immensely
."
*As reported in the April 2014 Customer Feedback Survey
---
FREQUENTLY ASKED QUESTIONS
Will any SSL / TLS encrypted form comply with HIPAA?

No. SSL / TLS encryption alone is not enough to comply with HIPAA rules. Anyone who collects electronic patient health information (ePHI) must follow HIPAA guidelines. In addition to encryption, you must have an audit trail in place of who has accessed the information, a business associate agreement on file with your vendor, and the vendor must comply with HIPAA regulations internally on their server. Please contact us for a list of HIPAA rules and the specific mechanism MedForward has in place to help your business easily comply.
How does the set-up process work?

MedForward looks at your current forms and converts them to electronic format for you. There is a non-refundable set-up fee for this service. Our support teams walks you through the entire process personally to ensure a smooth and easy set-up.
The program includes an easy-to-use editor which lets you build the forms yourself or make changes to them in the future. Your set-up quote will be reduced to the minimum amount if you choose to build the form yourself.
Will the layout of my forms need to change?

The layout of your form will not need to change. Our program supports HIPAA compliant online fillable PDFs, web based forms that map onto your PDF, or create default program generated PDF files based on the question in your web form.
How are the online medical forms secured?

The forms are not transmitted by e-mail. You do receive an e-mail notification when a new form has been submitted. The site is protected using TLS encryption. All user activity is logged. The highest security methods available are used. The forms are fully HIPAA compliant. In addition to be encrypted by 128-bit encryption while in transit, the data in forms are also encrypted on the server.
Will online patient forms work with my medical records system?

For most systems, yes. All medical records systems are different, but most will allow you to store the online submission as a PDF file associated with a patient's record. Our program also offers the option to export data as a CSV file. Often users can integrate the data from a CSV file into their current system, though options vary based on the system itself.
Do the online medical forms work with a paper based medical record system?
Yes. You can easily print the records and file them in the patient's chart.
What are the computer requirements to run the medical record system?

The system is web based and will run on any computer platform, including Windows, Mac, Linux, or other system platforms. The system is tested with Firefox versions 2 and above, Safari versions 3 and above, and Internet Explorer versions 7 and above. No software installations in the office are necessary.
Is it necessary to follow all of the HIPAA Policies?
Yes. The penalties for knowingly violating HIPAA polices are severe.
Learn more
Can the MedForward team see my form inbox submissions or data when providing support?
No. The data is encrypted at rest and not viewable by the MedForward team.
The MedForward Forms web application is developed by MedForward internally and is not a resold solution. MedForward does not outsource development and all its operations, including hosting, are fully based in the U.S.