MedForward Blog
---
HIPAA compliance is more than SSL or TLS encryption
Even if your website has an SSL certificate, it may not be secure enough to handle HIPAA compliant information. MedForward offers a
secure online forms solution
for this specific purpose. In addition to the SSL, the security of the web server and organization should meet a data security standard. This standard covers such items such as:
Type of firewall solution in place
Physical security of the server
Backup standards and how back ups are handled
Training and processes for employees
Processes for handling software source code
Maintenance of audit trails
Specific user accounts
Encryption at rest, and
Additional security requirements and processes.
Also, HIPAA requires that your organization has a business associate agreement on file with your vendor. Some business associate agreements state that the software can be HIPAA compliant if used and configured correctly. However, MedForward's HIPAA compliant secure online forms service is configured specifically for this purpose, so it does not require an expert configuration to be used properly.
The Importance of Search Engine Optimization for Healthcare Websites
Search Engine Optimization is absolutely vital to today's successful business model. Understanding the importance of tools like social media and ad-words and how they work is vital to improve your company's online presence. MedForward, who was recently recognized by Clutch as one of Nashville's top Marketing Agencies, provides their Top 3 Tips for Healthcare SEO.
Choose clear keywords for the procedures or treatments that you are promoting. This could be the actual procedure name or what it treats. When people search for a procedure or condition by name, your business is more likely to show up.
Utilize meta titles and descriptions to include office locations for better SEO. This will increase the chance that your business will appear in search results.
Take advantage of backlinks wherever possible. Backlinking to your website in press releases, social media posts and blogs provides a way for you to ensure that your customers or patients are able to easily access your website from many different channels. The easier you make it for people to engage with your site the more likely they are to stay and look around.
Minimizing IT Risks for Your Practice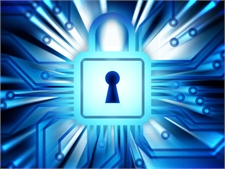 A breach in a medical practice's security can lead to the loss of personal patient data and can affect anywhere from thousands to millions of people. Medical practices may be charged hefty fines for HIPAA policy violations leading to the loss of private patient information.

The following tips can help your practice and your staff avoid unnecessary IT risks:
Don't share usernames among multiple people.
Each person in your office should have their own individual account for accessing systems storing sensitive patient information so you can track who has accessed or changed information.
Identify the weakest points in your security system.
Conduct security audits and check for both internal and external vulnerabilities.
Train employees to identify phishing schemes.
Individual employees not in the IT department should not be in charge of updating software as malware will often present itself as an update.
Ensure your systems are kept up-to-date.
Centralized anti-virus programs and other IT systems should have the latest updates installed on a regular basis.
---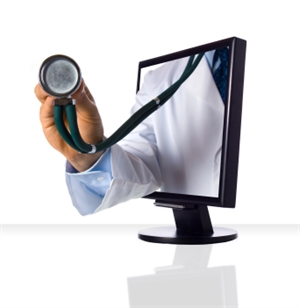 Challenges Doctors Face on Social Media
With more and more patients connecting and sharing their experiences online, it is important to reach out to patients through these valuable social media tools. Physicians face added challenges when promoting their services online. By avoiding common pitfalls, you can reach a wider online audience and grow your practice through social media.
Writing engaging content
Content that is engaging, educational, and useful not only interests your patients but encourages them to share your content with others, raising your brand awareness. Your content should be educational and interesting, not solely promotional.
Writing quality content and measuring its impact is key to a successful social media marketing campaign.
Connecting with patients
Not everyone wants their friends to know what cosmetic procedures they've undergone. Help your patients keep their beauty secrets to themselves by offering multiple online communication options, ranging from a public Facebook account to a private email newsletter.
RealSelf.com
is another excellent resource for connecting with patients searching for your services or seeking answers to common medical questions. It is one of the world's largest communities for finding information about cosmetic surgery, dermatology, dentistry, and other elective treatments. Doctors can claim their free profile through RealSelf to customize it, answer patient questions, and showcase their expertise.
Maintaining Engagement
Often physicians starting out in social media become frustrated by a lack of engagement from their patients. Often this is due to a lack of timely and relevant content updates or a failure to analyze social media metrics for ideas for improvement. Dermatology groups who constantly post quality updates often see growing levels of patient engagement and interest.
---
MedForward offers content writing, social media management, and online marketing services to help physicians connect with more patients and improve their online reputation. Call us today at 1-888-562-5914 or email
support@medforward.com


Download this article as a PDF