MedForward Blog
MedForward Has Been Named A Leading B2B Service Provider on Clutch!
July 19, 2018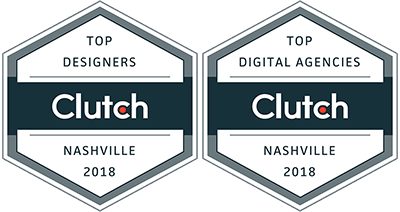 Every year,
Clutch
releases the results of their extensive research ranking companies across numerous service offerings. The conducted research aims to measure the integrity of client-firm relationships in attempt to match potential business decision makers with the tools needed to make better partnering decisions. The analysis is broken down into client experiences, testimonials, and market presence. These parts act like cogs in a machine, each contributing to the overall score of a company.
We are excited to announce that MedForward has been recognized as a leading service provider in Nashville in multiple service offerings! More specifically, Clutch named us a
top web design firm in Nashville
as well as a
top internet marketing company in Nashville
!
We couldn't be prouder to be considered a market leader in multiple fields - an extraordinary accomplishment that marks a major milestone in our partnership with Clutch.
In order to be successful in a niche market like ours, it is imperative that we go
above and beyond
our competitors in offering the best web design and marketing services to medical and healthcare organizations. To get there, we have relied heavily on our clients to provide us with the feedback necessary to make adjustments, so we may offer potential new business partners the highest quality services possible.
Partnering with Clutch offers many benefits to our company including an immediate increase in market presence and potential clientele. In addition to this, Clutch's client testimonials enable us to reconnect with past clients, giving us a good sense of where we can improve. We hope after reading about our relationship with Clutch you feel inclined to work with us in the future!
---
Minimizing IT Risks for Your Practice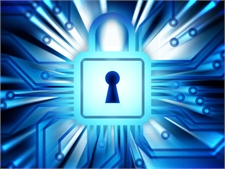 A breach in a medical practice's security can lead to the loss of personal patient data and can affect anywhere from thousands to millions of people. Medical practices may be charged hefty fines for HIPAA policy violations leading to the loss of private patient information.

The following tips can help your practice and your staff avoid unnecessary IT risks:
Don't share usernames among multiple people.
Each person in your office should have their own individual account for accessing systems storing sensitive patient information so you can track who has accessed or changed information.
Identify the weakest points in your security system.
Conduct security audits and check for both internal and external vulnerabilities.
Train employees to identify phishing schemes.
Individual employees not in the IT department should not be in charge of updating software as malware will often present itself as an update.
Ensure your systems are kept up-to-date.
Centralized anti-virus programs and other IT systems should have the latest updates installed on a regular basis.
---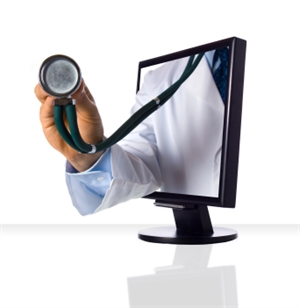 Challenges Doctors Face on Social Media
With more and more patients connecting and sharing their experiences online, it is important to reach out to patients through these valuable social media tools. Physicians face added challenges when promoting their services online. By avoiding common pitfalls, you can reach a wider online audience and grow your practice through social media.
Writing engaging content
Content that is engaging, educational, and useful not only interests your patients but encourages them to share your content with others, raising your brand awareness. Your content should be educational and interesting, not solely promotional.
Writing quality content and measuring its impact is key to a successful social media marketing campaign.
Connecting with patients
Not everyone wants their friends to know what cosmetic procedures they've undergone. Help your patients keep their beauty secrets to themselves by offering multiple online communication options, ranging from a public Facebook account to a private email newsletter.
RealSelf.com
is another excellent resource for connecting with patients searching for your services or seeking answers to common medical questions. It is one of the world's largest communities for finding information about cosmetic surgery, dermatology, dentistry, and other elective treatments. Doctors can claim their free profile through RealSelf to customize it, answer patient questions, and showcase their expertise.
Maintaining Engagement
Often physicians starting out in social media become frustrated by a lack of engagement from their patients. Often this is due to a lack of timely and relevant content updates or a failure to analyze social media metrics for ideas for improvement. Dermatology groups who constantly post quality updates often see growing levels of patient engagement and interest.
---
MedForward offers content writing, social media management, and online marketing services to help physicians connect with more patients and improve their online reputation. Call us today at 1-888-562-5914 or email
support@medforward.com


Download this article as a PDF